Valley Arts website
The Valley Arts Centre will be a hub for the performing arts in the Chew Valley, giving it a permanent home. I have been approached by the charity to redesign their website. The original website had been created when the charity began and is in need of updating; both to improve its usability for the charity members and to reflect the change in the charity's status, which has received approval and is now looking to increase charitable contributions.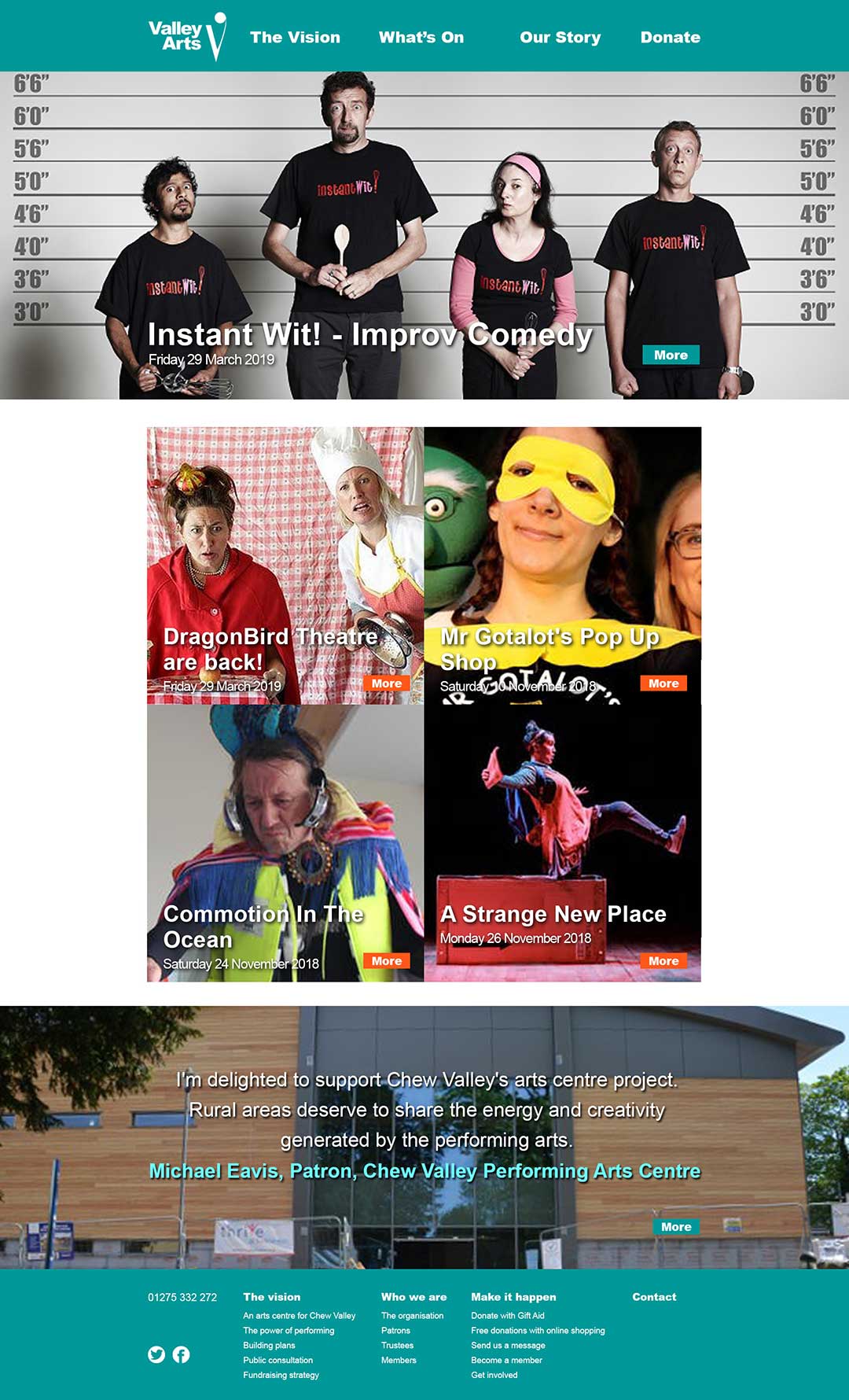 The design on the left is designed to show off the future arts centre along with the current local events. The design on the right is more event focused.
The website will need to include the ability to book tickets for events via Eventbrite.
This is my first design for the website in mobile, demonstrating how the drop down menu will function.
Professional
The new design has more in common with theatre websites rather than a site for a small charity.
Responsive
The new website will have to work as well on mobile as desktop to enable people to book tickets for events easily.
Dynamic
The website needs to reflect the dynamism of the productions being performed in the Chew Valley.
This project has to work with different stakeholders who have some contradictory views. Giving examples of other websites and approaches may help clarify the best approach to this redesign.
Creating guidelines for the Valley Arts brand would also help. There is quite a difference in output of Valley Arts communications in both print and digital. A set of guidelines that reflects the organisation's aims and philosophies would be help focus the various stakeholders on what they want to achieve.