The Challenge
Rural Retreats, the luxury holiday cottage company have three properties in south west Ireland, which were receiving no bookings. They were struggling to attract visitors to this area, and were looking to see if social media could be used to stimulate interest in these cottages.
The Solution
I created a simple WordPress.com blog and posted regular updates about the Irish properties, the areas surrounding the cottages and nearby events. I included relevant photos, which were also shared on the microblogging platform and social networking website Tumblr. All posts were also shared on Twitter. Through these social networks I followed relevant accounts, and commented and retweeted suitable posts.
This activity resulted in Rural Retreats receiving bookings for their Irish properties for the first time in several years, after only a few weeks.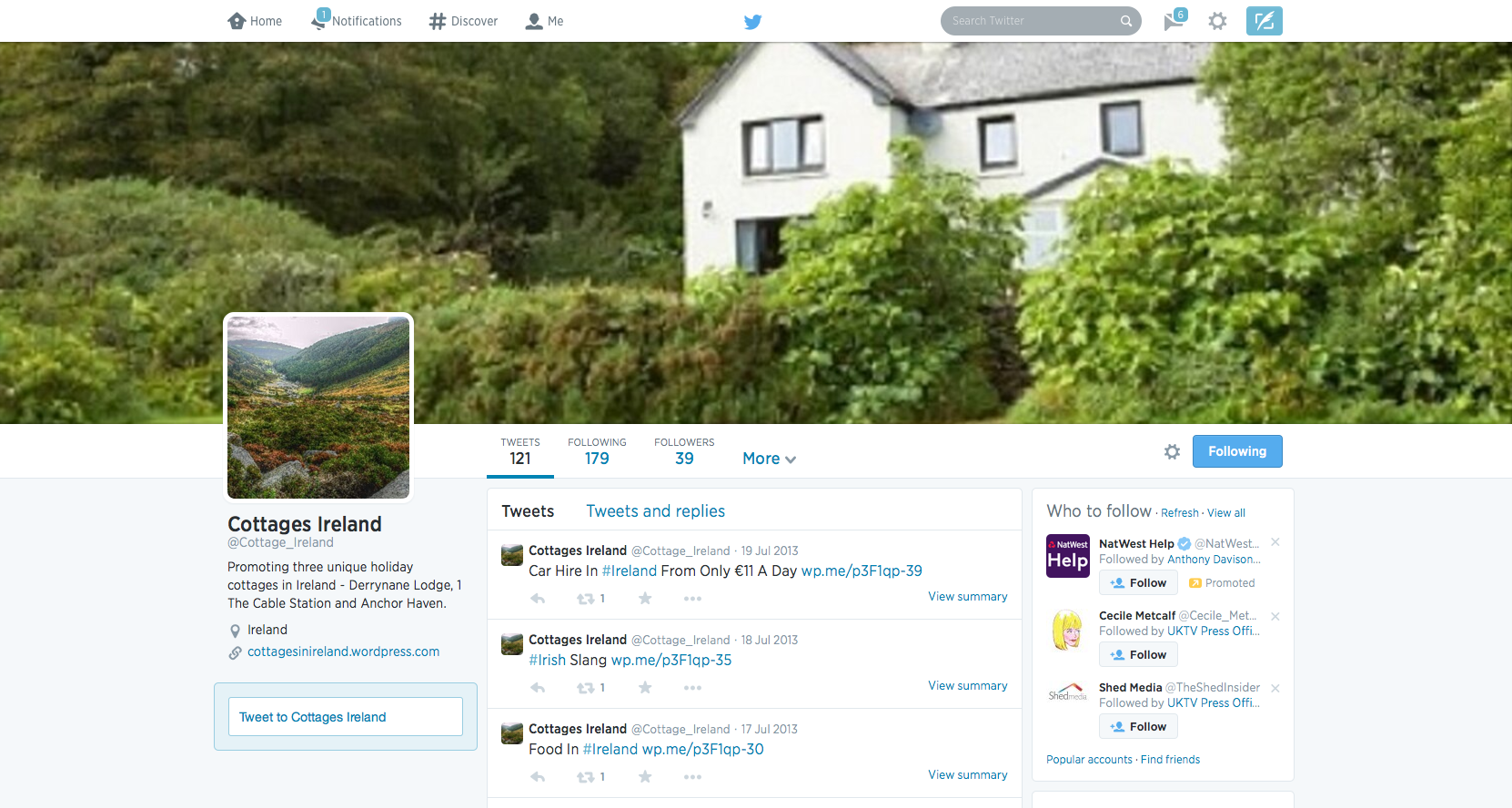 This project was carried out in collaboration with Elite Advertising Consultants Ltd