oneplace exhibition design
The Challenge
Create graphics to publicise launch of oneplace website, which allowed users to see how local public services performed in England.
Screensaver on laptop demonstrating the oneplace website, in front of banner graphics.
Static print on the exterior of the venue.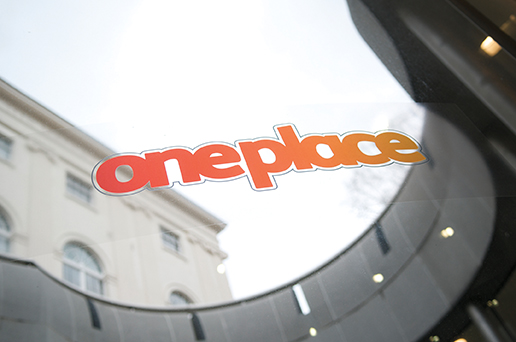 Pull-up banner in the entrance.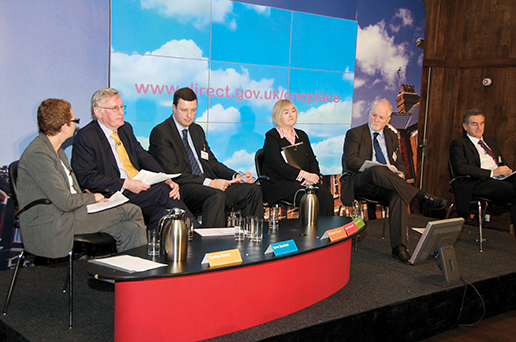 Stage design incorporating screensaver showing logo and url.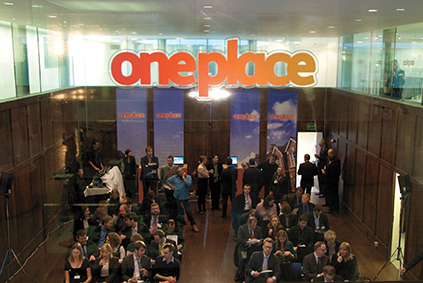 The main room in which the press launch took place is surrounded by glass windows. I used statically charged prints to display the oneplace logo.

Pull-up banner used inside the venue.