Moondance Café and Giftshop
I was asked to update the clipboard artwork on the café walls to display the food and coffee served.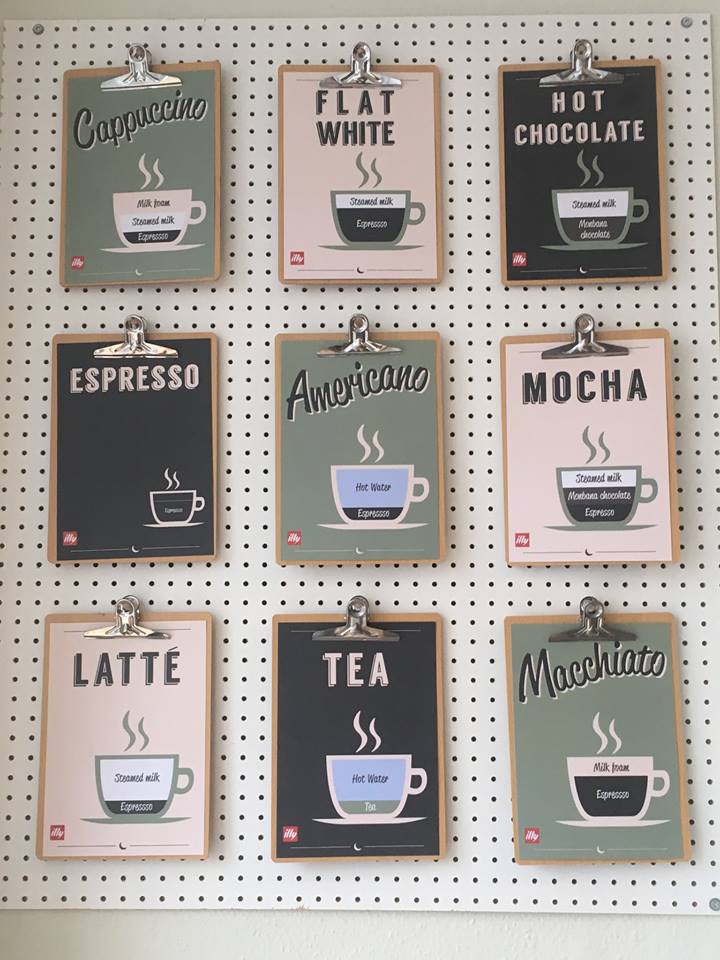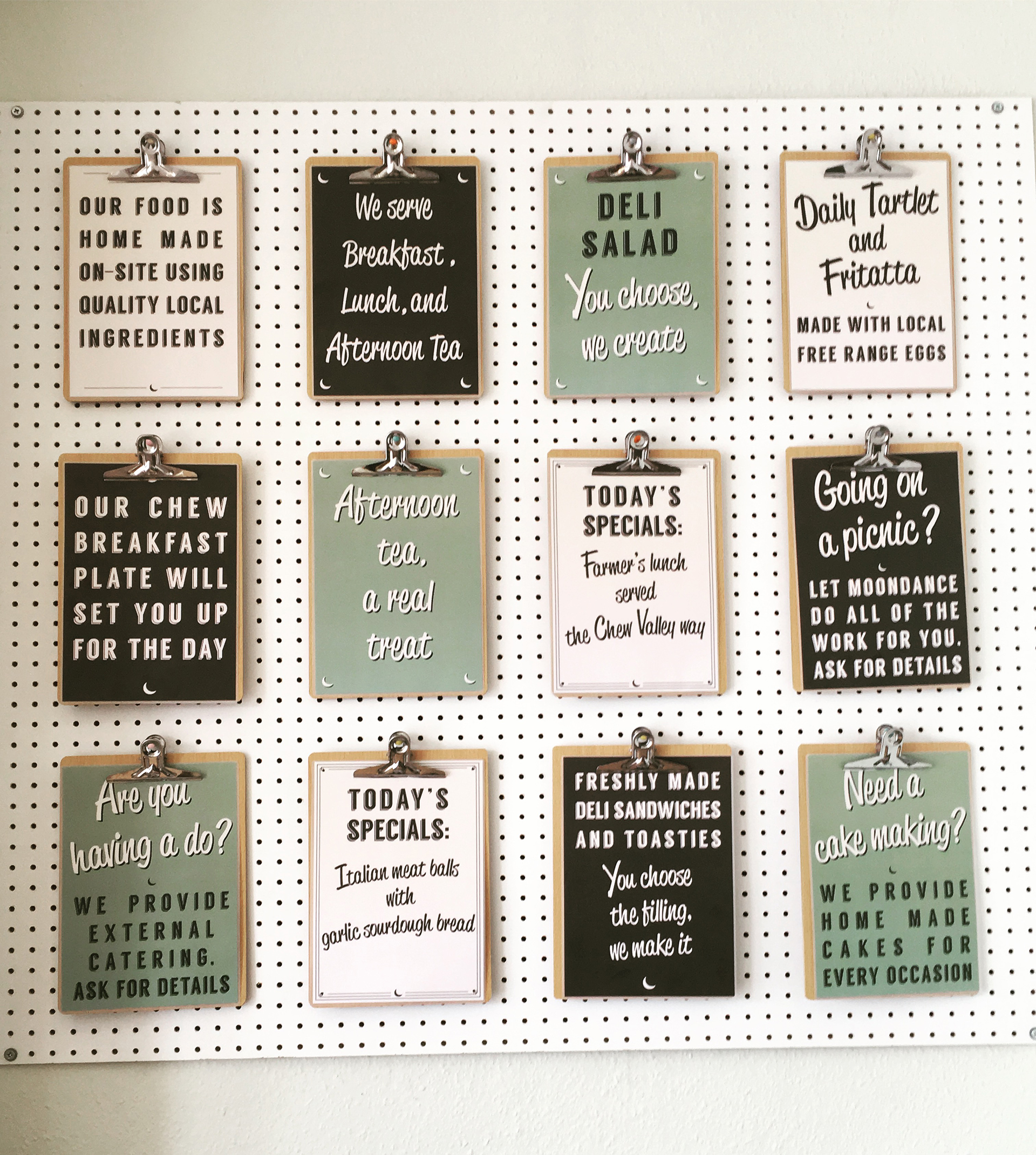 Impact
The clipboard artwork needed to signal the new change in the café's direction and improve the café's interior decor.
Brand
All the artwork uses Moondance's brand colours and fits in with other imagery in the café.
Informative
In addition to being attractive, the artwork serves other functions informing customers what food is on offer and about different types of coffee.
The client for this project was delighted with the final prints and received many complimentary comments.
I wasn't in charge of the print for this project which can be difficult and cause problems if reprints are required.