DC Products emails
Range of emails sent to customer database.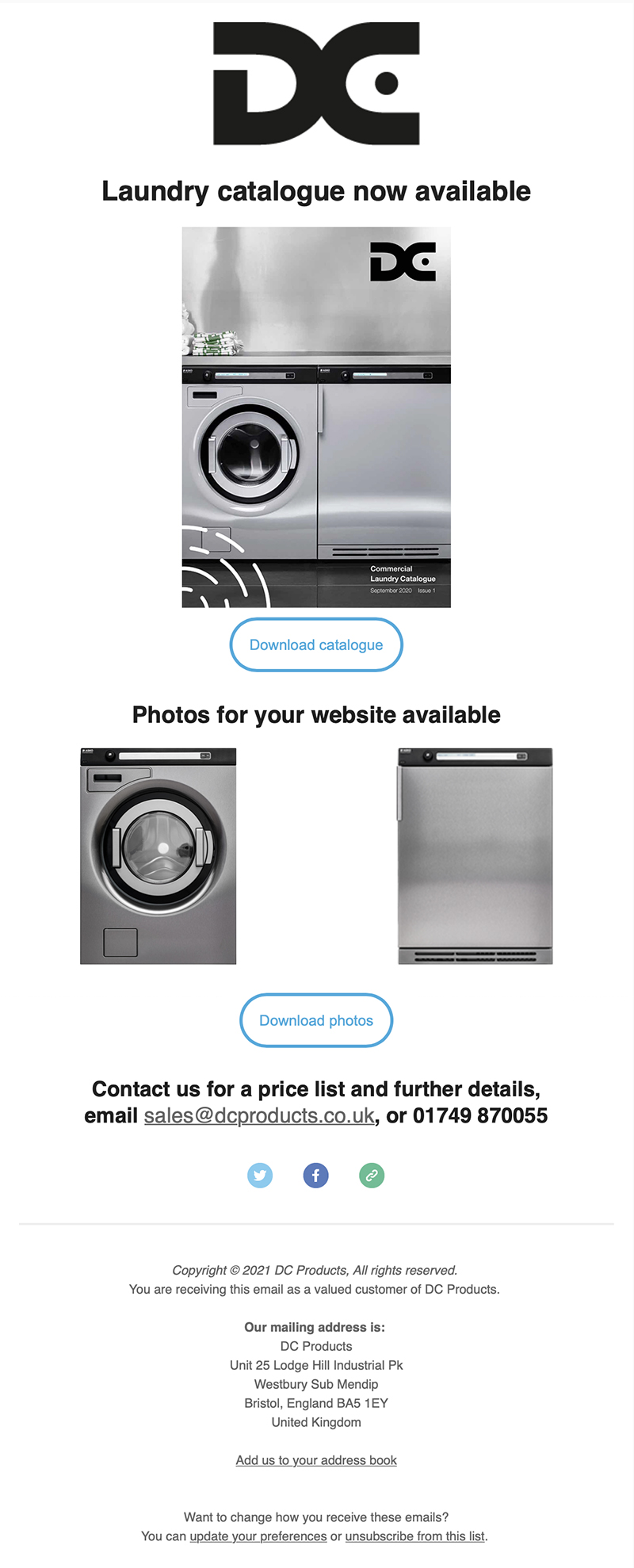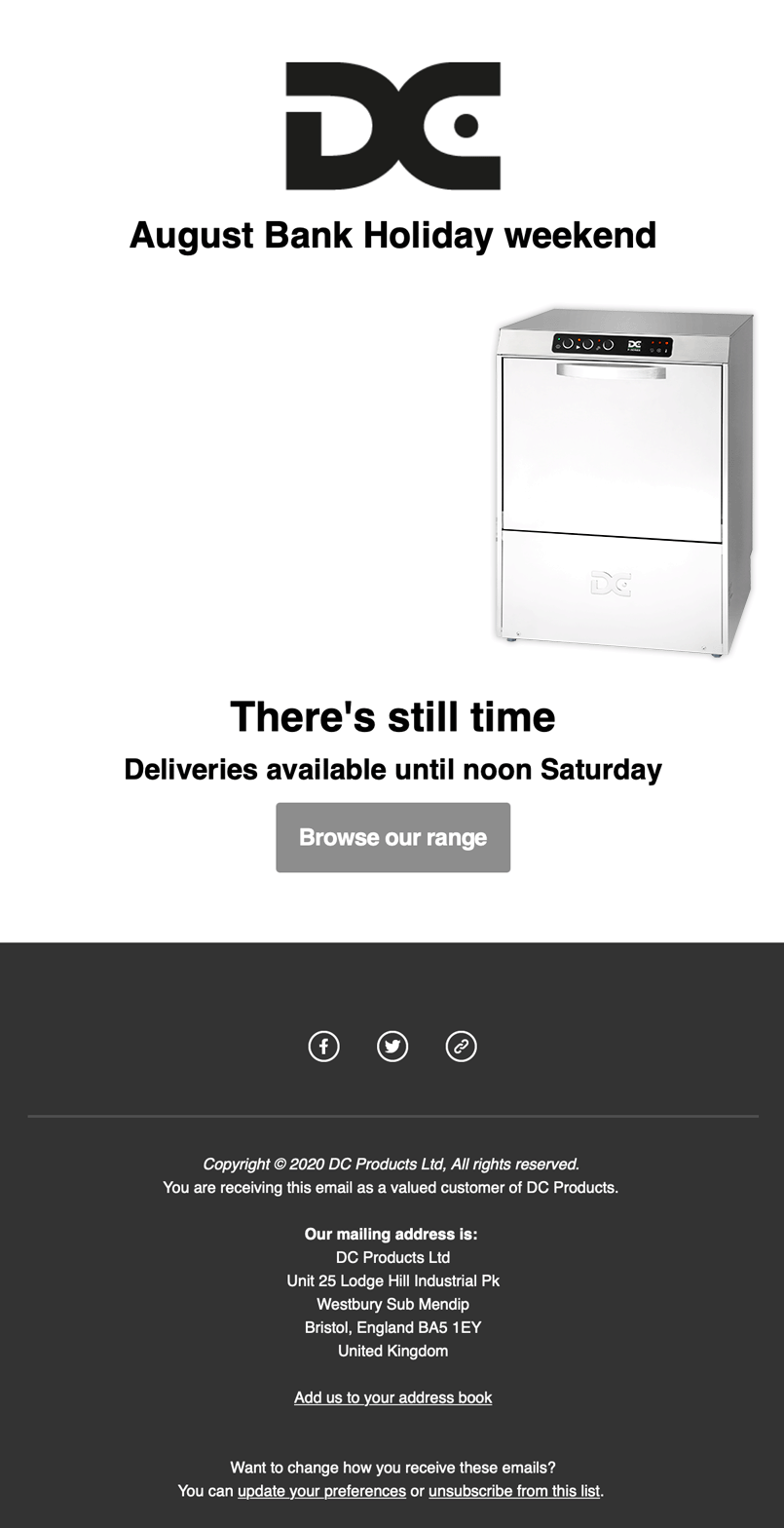 Brand
These emails fit within the DC Products brand guidelines, accurately reflecting the company values.
Dynamic
The emails needed to attract people's attention so they were read, rather than immediately deleted.
Responsive
The emails were designed to work in a variety of email clients and on a range of devices.
The emails had a relatively high open rates and clicks and stimulated some customer engagement, including new orders.