Gamification infographics
I updated two existing infographics in accordance with new style guidelines and updated information.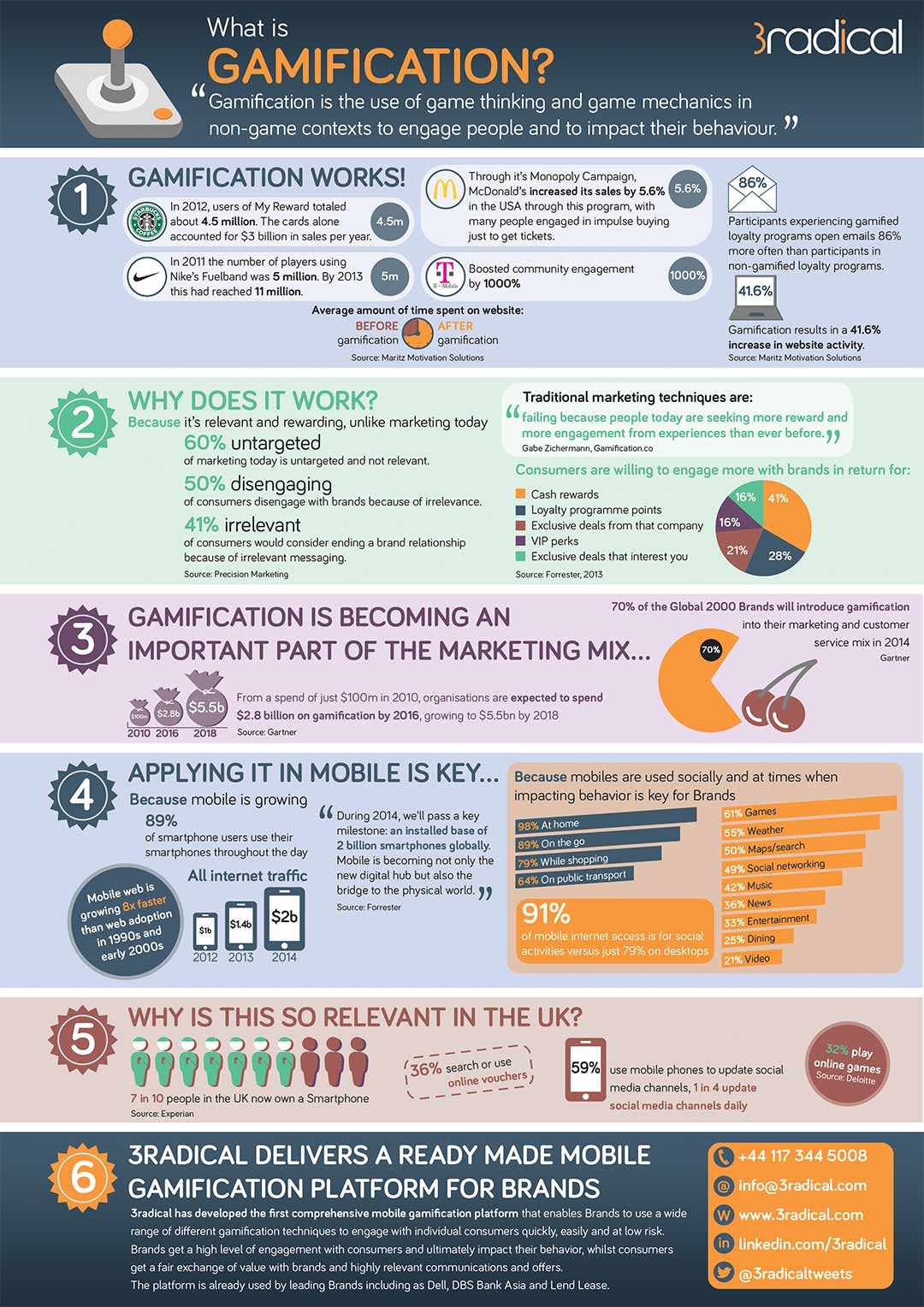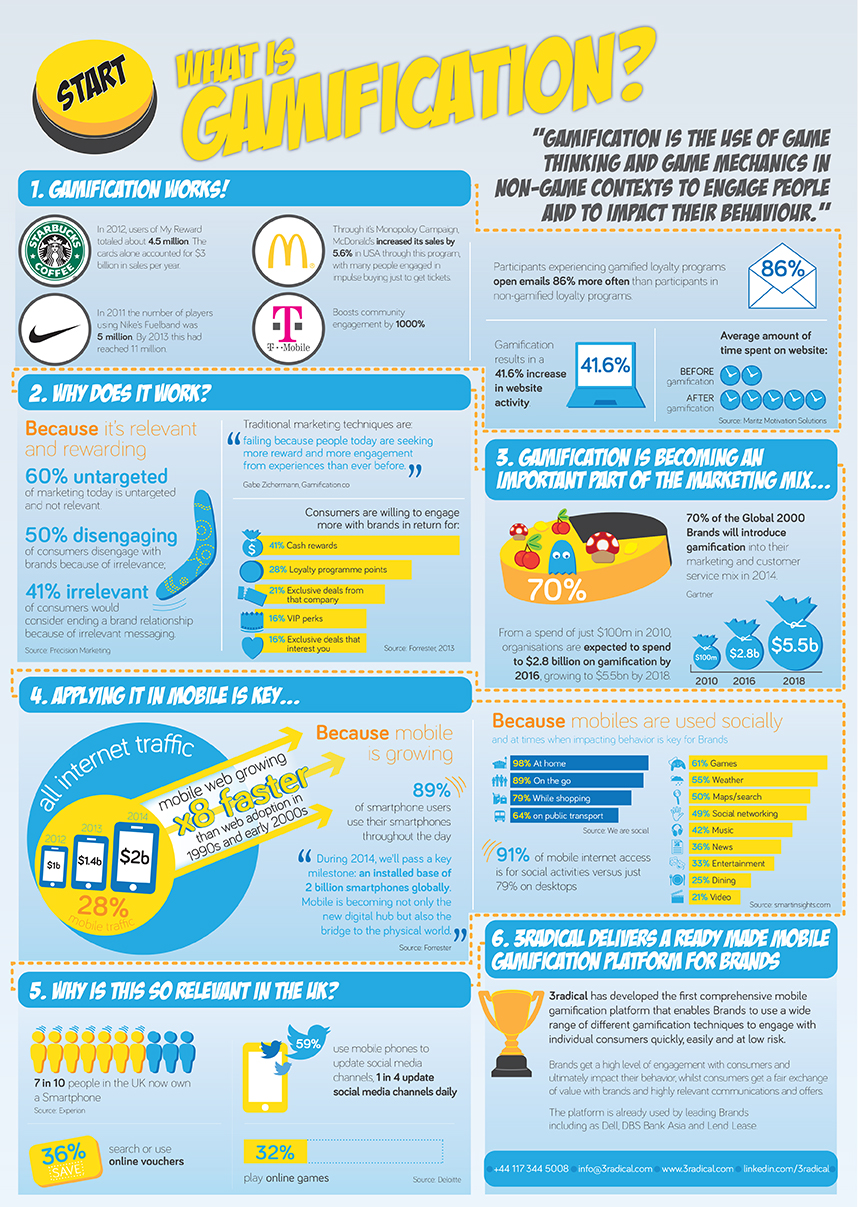 Branding
The new infographics had to fit into the new brand guidelines.
Clear
As with all infographics, the information needed to be presented in a way that made it clear to understand.
Dynamic
The infographics needed to dynamically present the information.
These infographics successfully achieved the brief. Adapting them to the new guidelines was a straightforward process.