Beaufort Bespoke Kitchens website
Beaufort Bespoke Kitchens wanted a website that effectively showed off their work, allowing potential customers to see what they were capable of.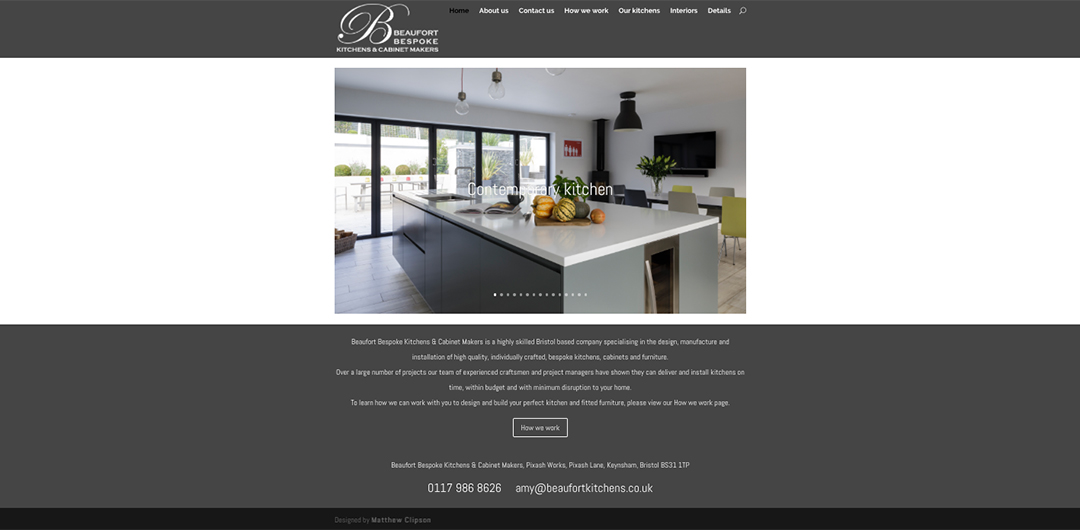 Attractive
The website needed to show off Beaufort Bespoke Kitchen's expertise.
Simple
The website needed to be clear and simple, allowing photos of the kitchens to do the talking.
Informative
The website needs to easily allow people to understand what Beaufort Bespoke Kitchens are about and how they can get in touch.
This website is fairly successful and attracts new clients to the company on a regular basis.
I'm trying to persuade Beaufort Bespoke Kitchens to add a bit more personality to the site, as customers will respond to the personal touch that the company gives when designing and installing kitchens.