Audit Commission Oneplace exhibition
Creation of graphics to publicise launch of oneplace website, which allowed users to see how local public services performed in England.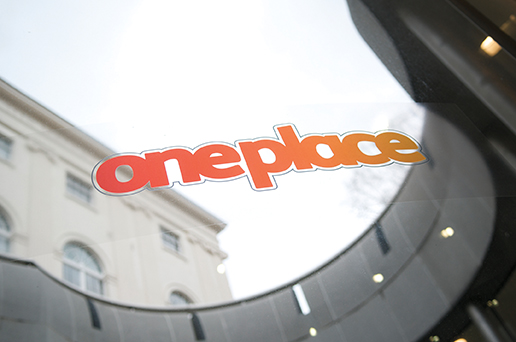 Static print on the exterior of the venue.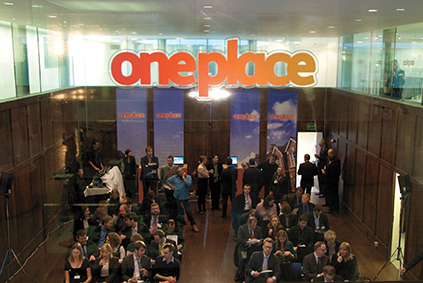 The main room in which the press launch took place is surrounded by glass windows. I used statically charged prints to display the oneplace logo.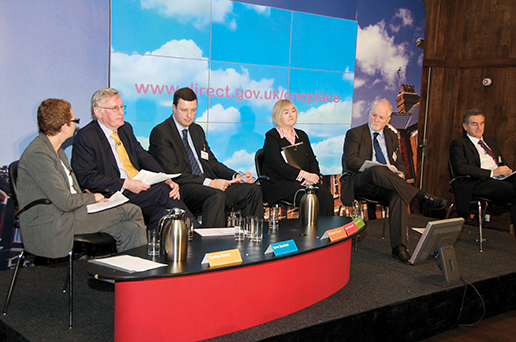 Stage design incorporating screensaver showing logo and url.
Screensaver on laptop demonstrating the oneplace website, in front of banner graphics.

Pull-up banner used inside the venue.
Pull-up banner in the entrance.
Impact
The graphics for this exhibition needed to create an impact, to reflect the innovative nature of the new website.
Collaborate
Working on this exhibition required me to collaborate with other designers, the website creator and exhibition manufacturers.
Brand
All the collateral for this exhibition needed to fit into the Oneplace branding.
These infographics provided a burst of colour and interest in amongst a large amount of text.
They could have been more successful in a summary document that was aimed at members of the public, to complement a detailed document that was aimed at local and national government employees.