ASKO Laundry catalogue
Catalogue containing details of DC Products ASKO laundry output.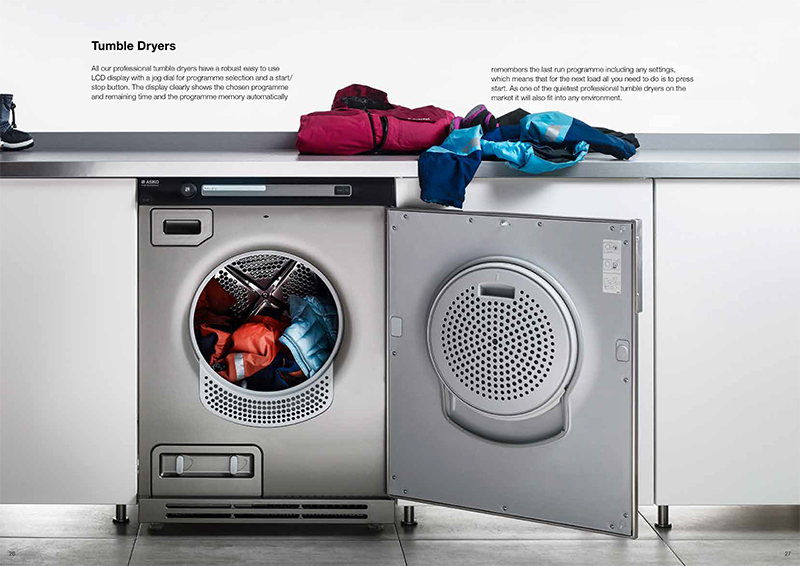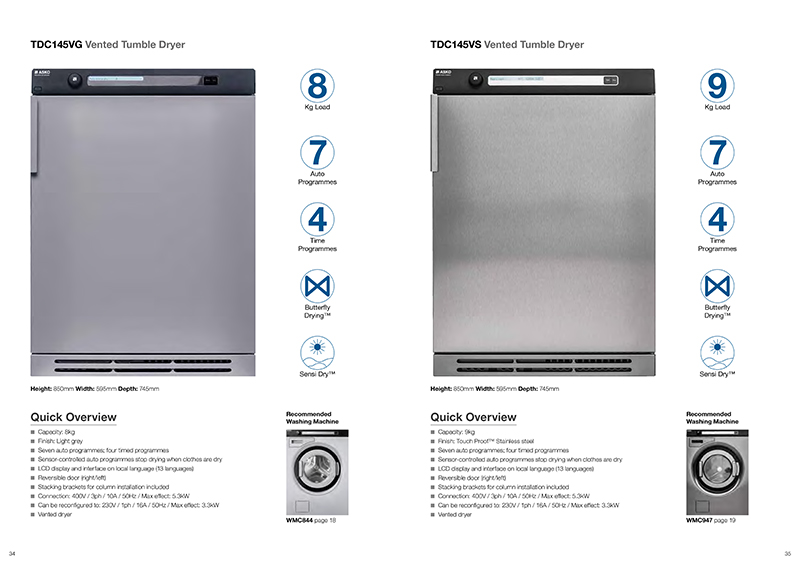 Brand
This catalogue introduced the new DC Products ASKO brand to customers.
Appropriate
The catalogue needed to complement the existing ASKO and DC Products brands and fit within the catering and laundry equipment sector.
Attractive
To fit with the launch of a new brand, the catalogue needed to look attractive and stylish.
The final catalogue reflects the brand and the highly stylish, functional machines produced by ASKO.